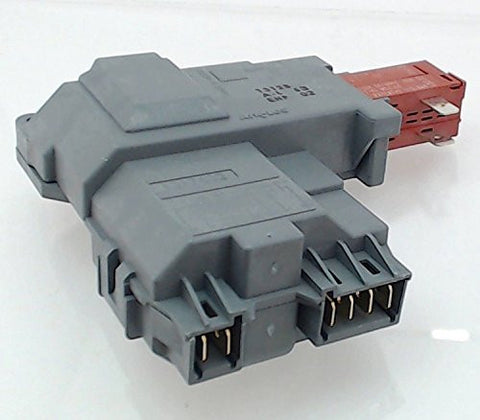 GE General Electric Washer Washing Door Lock Switch COUP159 Fits WH10X10007
GE General Electric Washer Washing Door Lock Switch COUP159 Fits WH10X10007
We Ship Same Day.
Great Quality
Ship Priority Mail 3 to 5 Business Days
Part Number WH10X10003 (AP2621446) replaces 824420, AH269391, EA269391, PS269391, WH10X10007.
Used CTRL + F to search for Model #.
Model # locate in the back of the panel or inside the door.
WSXH208A1WW WPXH214A0WW WSSH300G0WW WPXH214A0CC WSXH208A0WW WCCH404V0WW WSXH208H0WW WSXH208F1WW WCCH404F1WW WPXH214F0CC WPXH214F0WW WPXH214F1WW WSXH208F0WW WCCH404H0WW WCCH404H1WW WCCH404H2WW WCCH404H3WW WCCH404H5WW WCCH404V1WW WPXH214F1CC WSSH300G1WW WSSH300G2WW WSSH300G3WW WSXH208H1WW WSXH208H2WW WSXH208H3WW
---
QUESTIONS & ANSWERS
Have a Question?
Be the first to ask a question about this.
Ask a Question