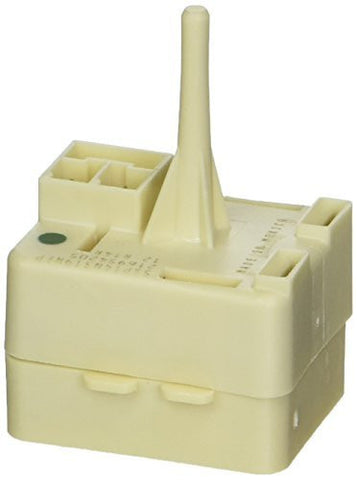 Frigidaire 216954205 CONTROLLER WAS 297237700 0310TC
Frigidaire 216954205 CONTROLLER WAS 297237700 0310TC
We Ship Same Day.
Great Quality
Ship Priority Mail 3 to 5 Business Days
216954205 (AP3902379) replaces 241527802, 241527804, 1170706, 241941001, 297237700, AH1151970, EA1151970, PS1151970, B002YJ5YZQ.

Used CTRL + F to search for Model #.
Model # locate in the back of the panel or inside the door.
FFC0923DW10
FFC0923DW13
FFC0923DW8
FFCH13M2MW1
FFCH15M1NW1
FFCH15M1NW2
FFCH15M1NW3
FFHT1513LQ0
FFHT1513LW0
FFHT1515LW0
FFHT1515LW1
FFHT1713LQ0
FFHT1713LQ4
FFHT1713LQ5
FFHT1713LQ6
FFHT1713LQA
FFHT1713LW0
FFHT1713LW4
FFHT1713LW5
FFHT1713LW6
FFHT1713LWA
FFHT1713LWB
FFHT1713LZ4
FFHT1713LZ5
FFHT1713LZ6
FFHT1713LZA
FFHT1715LB0
FFHT1715LB4
FFHT1715LB5
FFHT1715LB6
FFHT1715LBA
FFHT1715LW0
FFHT1715LW4
FFHT1715LW5
FFHT1715LW6
FFHT1715LWA
FFHT1725LK0
FFHT1725LK5
FFHT1725LK6
FFHT1725LKC
FFHT1725LS0
FFHT1725LS5
FFHT1725LS6
FFHT1725LS8
FFHT1725LSC
FFHT1725PS0
FFN09M5HWA
FFN09M5HWB
FFN15M5HWA
FFN15M5HWC
FFN15M5HWE
FFN15M5HWF
FFN15M5HWG
FFU14F5HWR
FGHT1834KB0
FGHT1834KQ0
FGHT1834KW0
FGHT1844KF0
FGHT1844KR0
FGHT1846KE0
FGHT1846KF0
FGHT1846KP0
FGHT1846KR0
FKC17F7QTA
FKCH17F7HWF
FPHI1887KF0
FPHI1887KR0
FPRH17D7KF0
FRS23BH6CS2
FRS23H5ASB9
FRS23H5DSB0
FRS23H5DSB1
FRS23H5DSB2
FRS23H5DSB3
FRS23H7CB2
FRS23H7CQ2
FRS23H7CSB2
FRS23H7CSB4
FRS23H7CSB5
FRS23KF6CB2
FRS23KF6CQ2
FRS23KF6CW2
FRS23KF6DB0
FRS23KF6DB1
FRS23KF6DB2
FRS23KF6DQ0
FRS23KF6DQ1
FRS23KF6DQ2
FRS23KF6DW0
FRS23KF6DW1
FRS23KF6DW2
FRS23LH5DB3
FRS23LH5DQ0
FRS23LH5DQ1
FRS23LH5DQ2
FRS23LH5DQ3
FRS23LH5DS0
FRS23LH5DS1
FRS23LH5DS2
FRS23LH5DS3
FRS23LH5DW0
FRS23LH5DW1
FRS23LH5DW2
Refrigerator or Freezer Compressor Start Device.
---
QUESTIONS & ANSWERS
Have a Question?
Be the first to ask a question about this.
Ask a Question