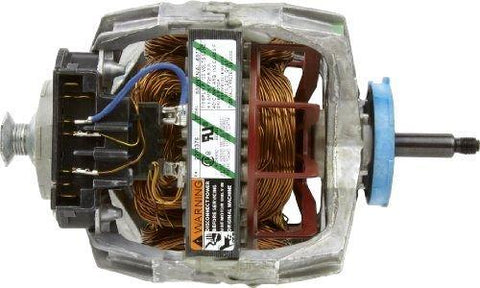 Maytag Amana Admiral Dryer Motor BWR981338 fits Model S58NXMZD-6964
Maytag Amana Admiral Dryer Motor BWR981338 fits Model S58NXMZD-6964 PERFECT FIT ONLY FOR MODELS (IF YOU'RE NOT SURE THAT THIS PART WILL FIT, ASK US, WE CAN HELP YOU!). PERFECT FIT FOR MODELS: Appliance Model 7493-LEM437 ADE7005AYW ADG7005AWW AEM197 AEM377 AEM407L AEM407L2-PAEM402L2 AEM407W AEM407W2-PAEM402W2 AEM427L2-PAEM427L2 AEM427W AEM427W2-PAEM427W2 AEM477L2-PAEM477L2 AEM477W AEM477W2-PAEM477W2 AEM497L AEM497L2-PAEM497L2 AEM497W AEM497W2-PAEM497W2 AEM677L2/PAEM677L2 AEM677W AEM677W2/PAEM677W2 AEM697L AEM697W2/PAEM697W2 AGM199 AGM399 AGM409L AGM409L2 AGM409L2/PAGM409L2 AGM409W AGM409W2 AGM409W2/PAGM409W2 AGM429L2 AGM429L2/PAGM429L2 AGM429W AGM429W2 AGM429W2/PAGM429W2 AGM479L2 AGM479L2/PAGM479L2 AGM479W AGM479W2 AGM479W2/PAGM479W2 AGM499L AGM499L2 AGM499L2/PAGM499L2 AGM499W AGM499W2 AGM499W2/PAGM499W2 AGM679L2 AGM679L2/PAGM679L2 AGM679W AGM679W2 AGM699L AGM699L2 AGM699L2/PAGM699L2 AGM699W AGM699W2 AGM699W2/PAGM699W2 ALE120RAW-PALE120RAW ALE230RAW ALE230RAW-PALE230RAW ALE230RCW ALE230RCW-PALE230RCW ALE331RAC ALE331RAW ALE331RCW ALE443RAC ALE443RAW ALE443RCW ALE565SAC-PALE565SAC ALE565SAW-PALE565SAW ALE643RAC-PALE643RAC ALE643RAW-PALE643RAW ALE643RBC ALE643RBC-PALE643RBC ALE643RBCPALE643RBC ALE643RBW ALE643RBW-PALE643RBW ALE643RBWPALE643RBW ALE643RCW ALE643RCW-PALE643RCW ALE665SAC-PALE665SAC ALE665SAW-PALE665SAW ALE866SAC-PALE866SAC ALE866SAW-PALE866SAW ALE866SBC ALE866SBC-PALE866SBC ALE866SBW ALE866SBW-PALE866SBW ALE866SCW ALE868QAW-PALE868QAW ALE956EAC-PALE956EAC ALE956EAW-PALE956EAW ALG120RAW-PALG120RAW ALG230RAW ALG230RAW-PALG230RAW ALG230RCW ALG230RCW-PALG230RCW ALG331RAC ALG331RAW ALG331RAW-PALG331RAW ALG331RMC ALG331RMW ALG443RAC-PALG443RAC ALG443RAW ALG443RAW-PALG443RAW ALG443RCW-PALG443RCW ALG565SAC-PALG565SAC ALG565SAW-PALG565SAW ALG643RAC-PALG643RAC ALG643RAC-PALG643RAC1 ALG643RAW-PALG643*
Seller do not allow sell similar or copy listing, brand registration in progress.
ONLY FIT FOR PART NUMBER Model S58NXMZD-6964 and cross reference
Perfect Fit for USA and Canadian Models and serial Model S58NXMZD-6964
Dryer Motor Perfect fit KitchenAid, Jenn-Air, Amana, Magic Chef, Admiral, Norge, Roper, Kenmore Sears and others
We ship same business day after cleared payment.
---
QUESTIONS & ANSWERS
Have a Question?
Be the first to ask a question about this.
Ask a Question